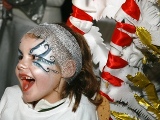 For more information on Town Centre Management, visit the Management and Community section of the website, which can be found under About Us in the menu.
Become a fan of us on Facebook to keep up to date with what's going on in the town centre. Just click here.
It's absolutely crucial to support local business, particularly in the current climate, to ensure the vitality of our town centre.